JamesWeb Music!
They say some of the best music in the world lives on JamesWeb, it's just never had a page! Well, here it is for you to enjoy right now. Click a song and hopefully the little player below will make it happen for you. Enjoy!
Songsmith Symphonies

The James Cliffe Experience

Matt.
More coming in time!
WEBCAM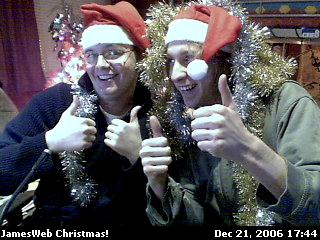 POLL!
Sorry - You must be logged in to vote!
If I made a new poll would anyone even notice?